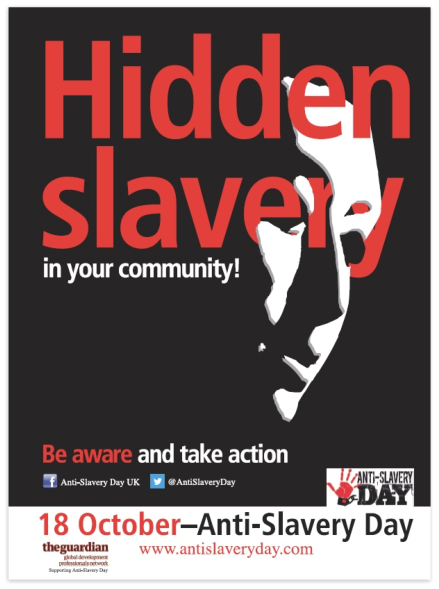 Today the United Kingdom celebrates,
Anti-Slavery Day
, which falls on 18 October each year. The day provides an opportunity to draw attention to the subject and to pressurize government, local authorities, public institutions and private and public companies to address the scale and scope of human trafficking.
The Anti-Slavery Day Bill became law in 2010. It was introduced in Parliament as a Private Members Bill by Anthony Steen MP for Totnes, South Devon, in 2010 and passed through both Houses, unopposed although amended. The bill defines modern-day slavery as child trafficking, forced labour, domestic servitude and trafficking for sexual exploitation.